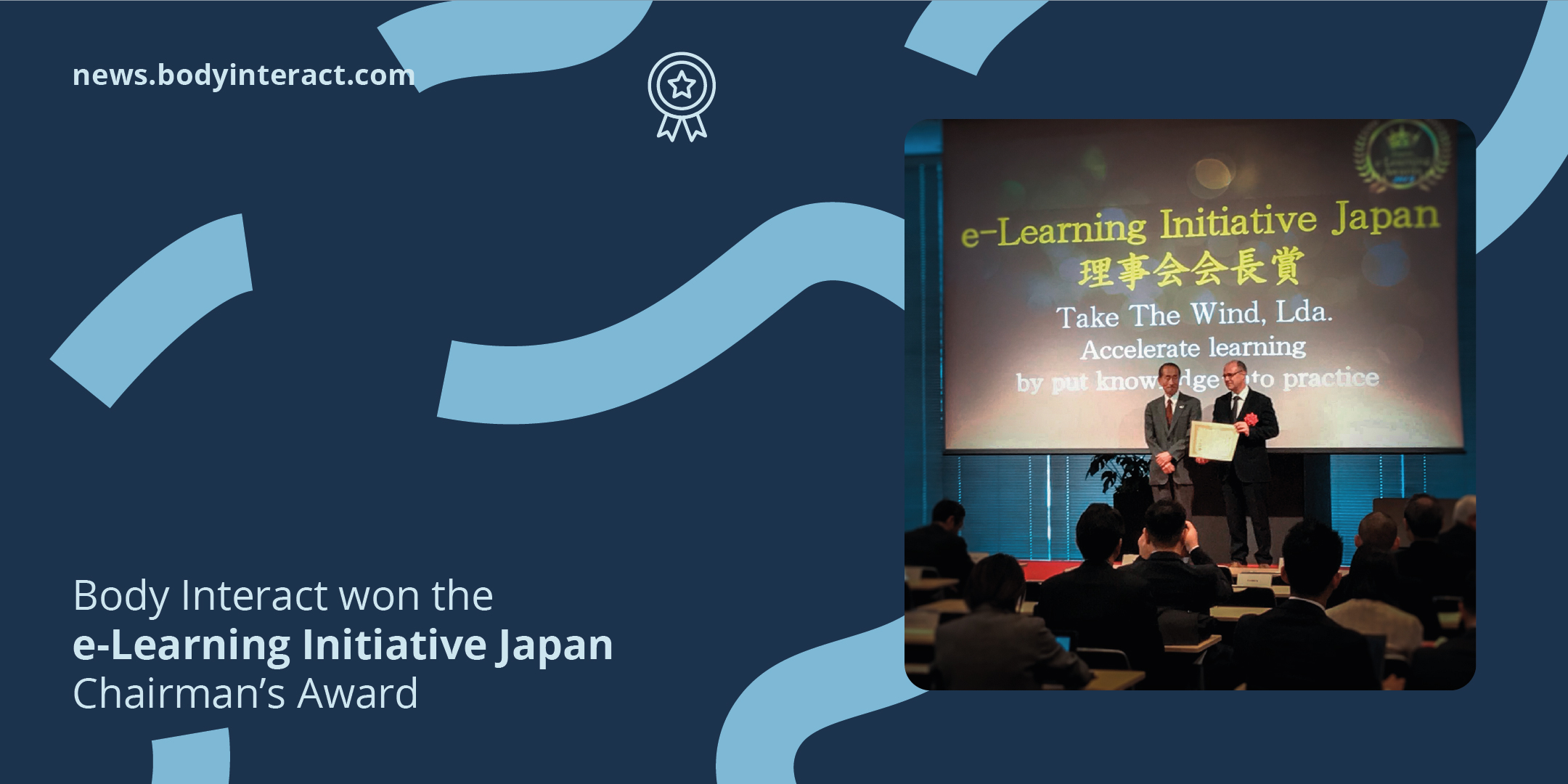 To replicate the clinical challenges of today and tomorrow healthcare professionals, in a safe and virtual environment, is the main goal of Body Interact. Implemented in about 40 countries, the Virtual Patient Simulator enables the clinical thinking training.
The Portuguese Virtual Patient Simulator, Body Interact, received on November 13th the "eLearning Initiative Japan Chairman's Award", given under the sponsorship of the Japanese Imperator, Naruhito, within the Japan e-Learning Grand Prize.
In a ceremony where the potential of digital education tools was discussed,  Take the Wind's CEO (Body Interact company), Pedro Pinto mentioned that "receiving this award is a great honour and has as special taste due to its level of demand and excellence in the criteria that the Japanese governmental organizations always put in everything they do".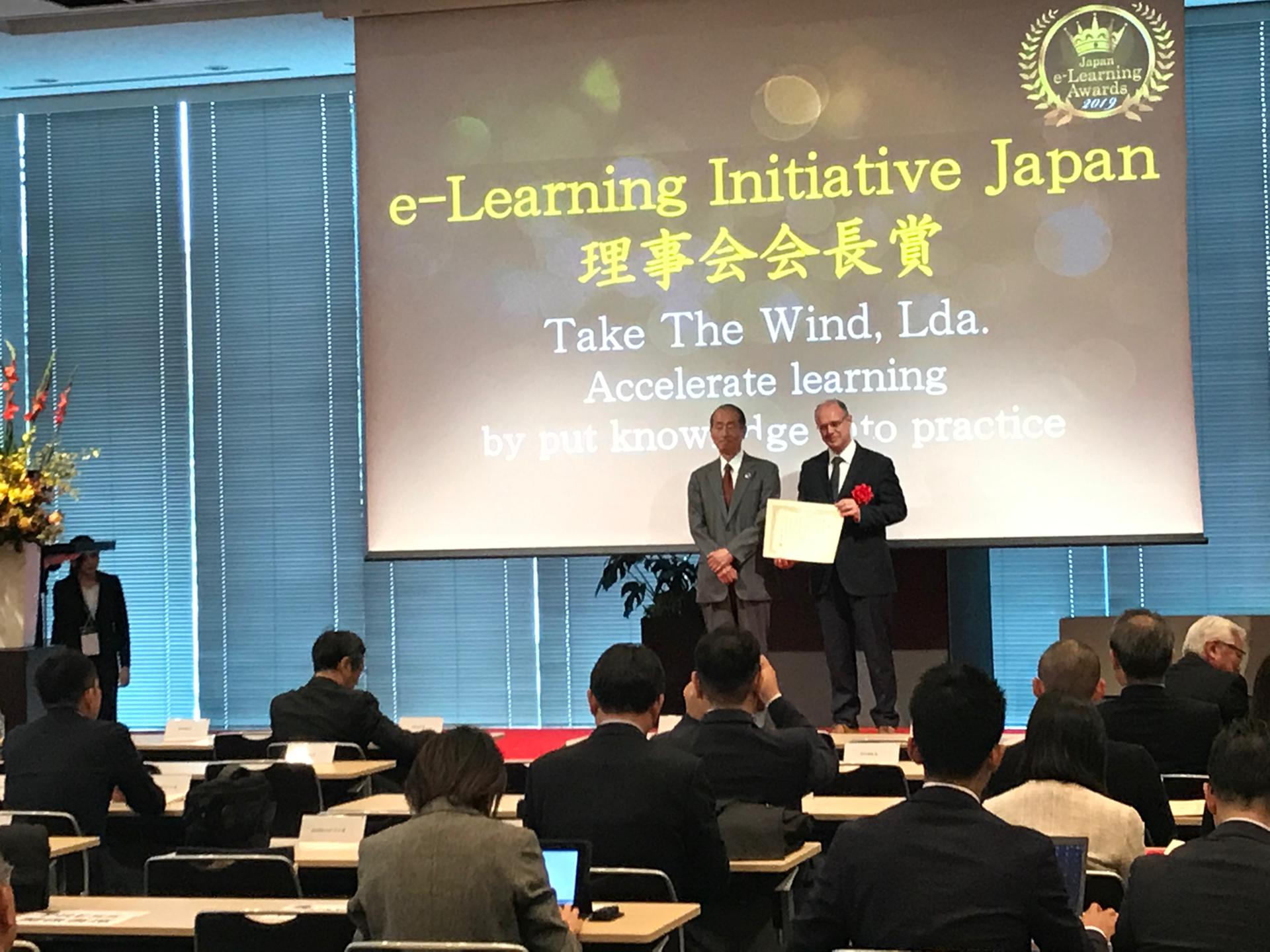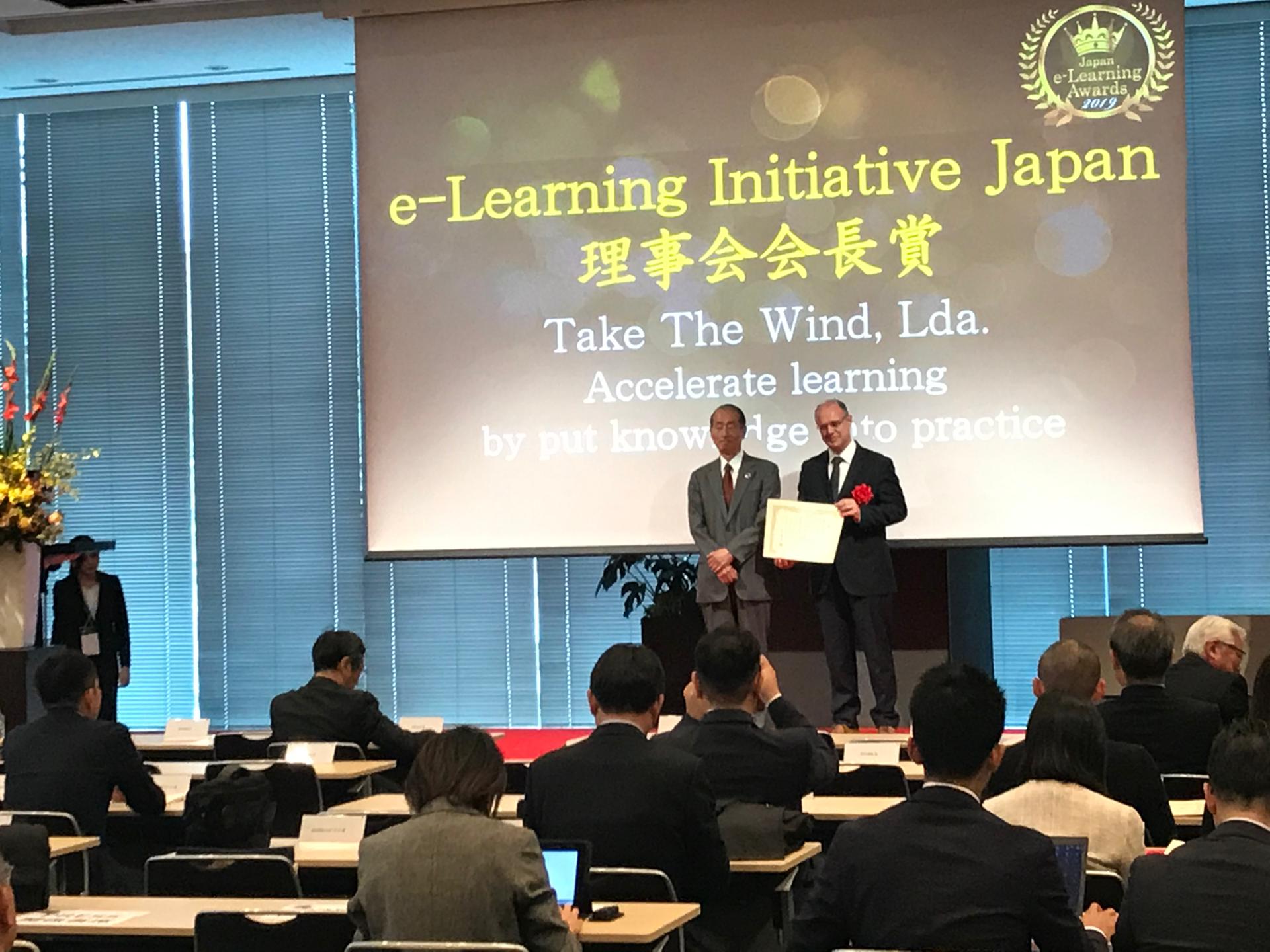 By focusing on the clinical thinking and decision-making development, Body Interact is presented as a learning and teaching tool that allows educational institutions and healthcare providers the training of the systematic approach of a patient, from diagnosis to treatment.
Through Artificial Intelligence, the physiological algorithm, developed by Take the Wind, allows virtual patients to mimic reality in a safe environment. It aims the medical error reduction, while bearing in mind the patient safety.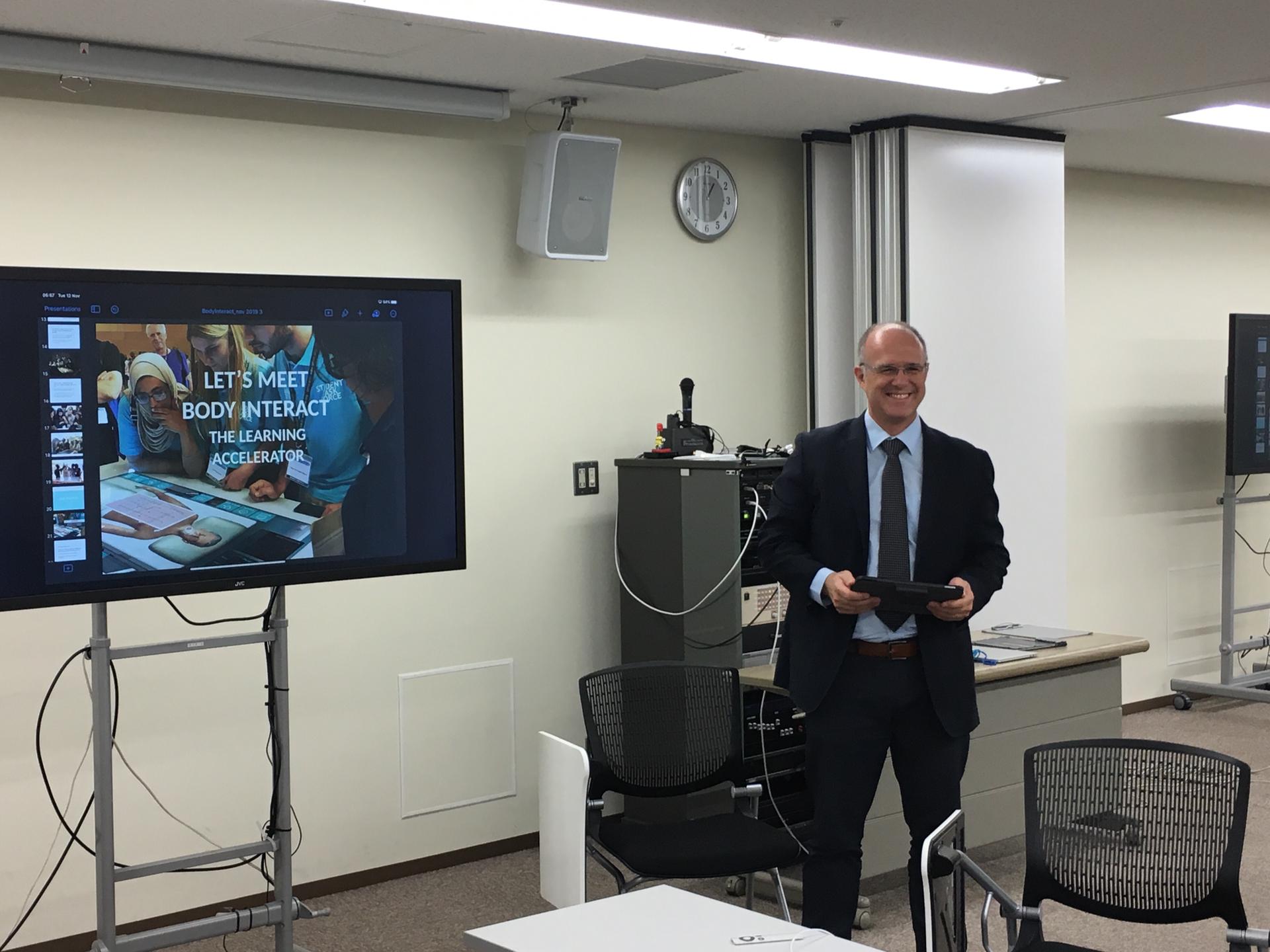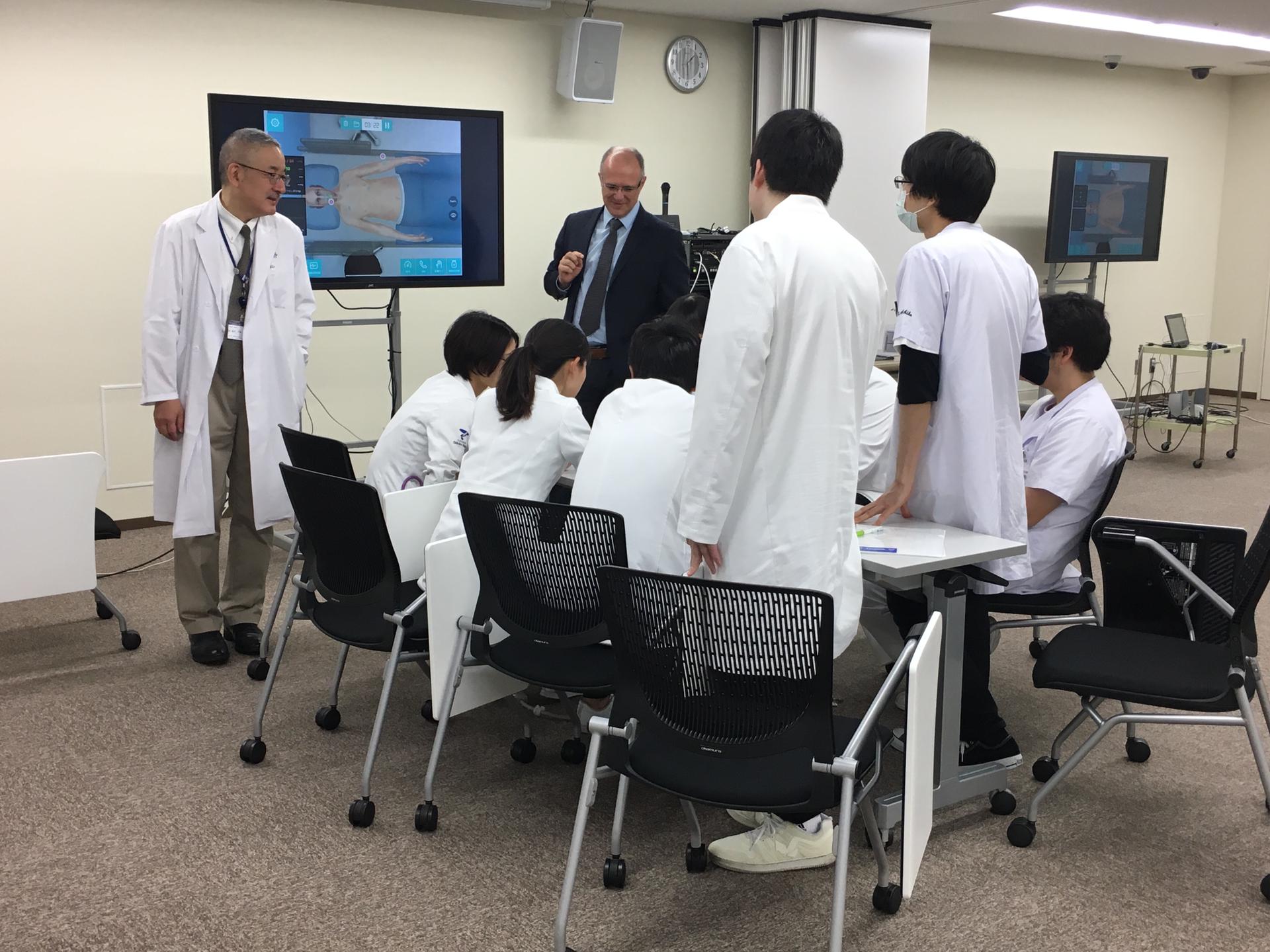 Considering the constant technological development and consequent need of adaptation of this new generation of learners, Pedro Pinto recognized the importance of "teaching methods to continuously follow up these changes". In response to today's challenges of motivation, education and apprenticeship, the CEO of Take the Wind believes that Body Interact is a "disruptive product, which has proved itself in the market, that provides an answer to the needs of education and lifelong clinical training, in a complex context, like healthcare, where there is no tolerance to mistakes and is demanded a culture of patient security at all levels".
Implemented in all five continents, in about 40 different countries, Body Interact stands out as a new didactic tool that enables, today and tomorrow healthcare professionals, the development of crucial competencies in their clinical practice.