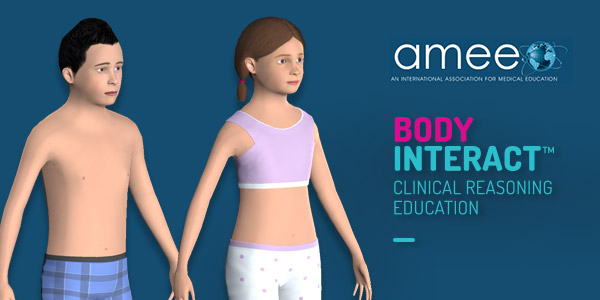 The countdown for the International Association for Medical Education 2017's event (AMEE 2017) has started and Body Interact team can't wait to be in Helsinki, Finland.
Following this year's theme, "The power to surprise", Body Interact is officially launching pediatrics scenarios!
"AMEE 2017 gathers worldwide health care professionals and educators, and also students and medical/nursing simulation enthusiasts. It's a great event to have fruitful networking, establish new bonds, and share knowledge. When we were in Barcelona (AMEE2016), we felt the passion and excitement around Body Interact, so I truly believe AMEE 2017's attendees will love our pediatrics scenarios as well. Actually, they have been asked us for this specialty since then", said Pedro Pinto, CEO of Body Interact Inc.
Besides pediatrics, Body Interact is going to have several nursing and medical scenarios available; a Body Interact selfies competition (Will you accept the challenge to be our winner?); and some treats for the attendees.
If you have never tried Body Interact, grab this chance to meet the team at AMEE 2017 and have a hands-on session! See you soon at booth ES5?