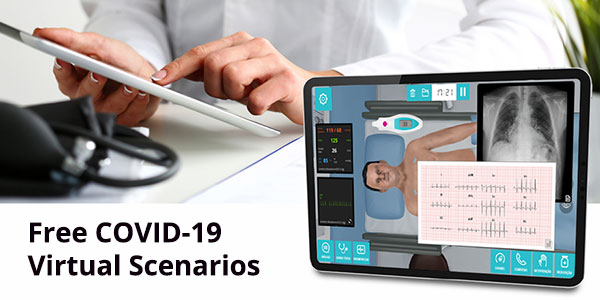 Based on the strong contingency measures to combat COVID-19, implemented in the most diverse countries in the world, health professionals are under high pressure to diagnose and treat patients with suspicious signs and symptoms in an efficient and safety manner.
In response to this extraordinary situation Take The Wind (TTW) the company that created the Body Interact platform – a virtual patient simulator aimed at developing clinical reasoning and decision making – is providing clinical scenarios with suspected virtual patients of the new coronavirus for free and unlimited use by students and healthcare professionals.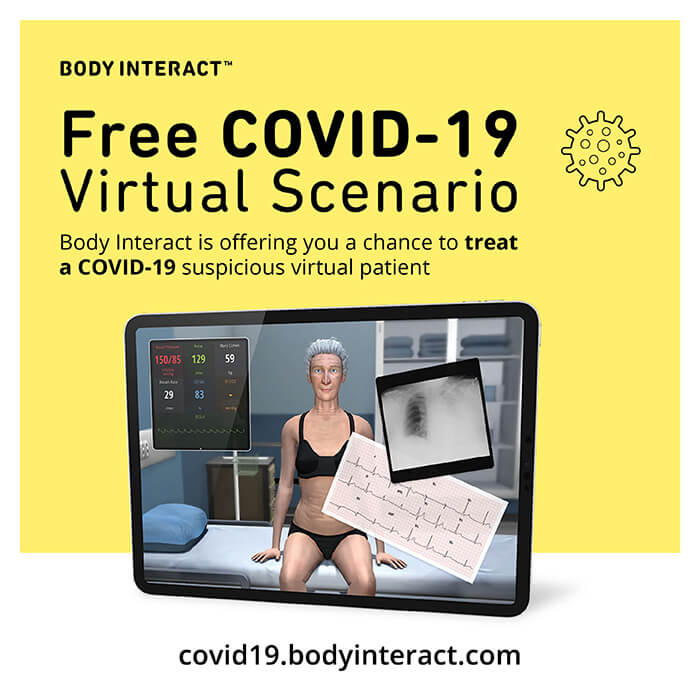 "Helping those in the front line of healthcare and knowing how to act with precision, effectiveness and safety in the face of a suspected COVID-19 patient" was the main reason that led TTW to develop, in a fight against time, a training scenario where anyone can simulate the various therapeutic approaches, without fear of making mistakes, giving the possibility to practice the number of times that are necessary for a faster and more efficient assimilation of knowledge.
Created in international cooperation, the clinical scenario will be under constant updates due to the guidelines' update regarding the treatment of this virus.
Mr. Pedro Pinto, CEO of TTW, explains that "as a world leader in digital simulation with virtual patients, it is our responsibility to provide training scenarios to help healthcare professionals in the enormous effort they are making to tackle the pandemic, where individual and patient safety requirements are very high".
"This situation will become more acute as professionals from very different clinical areas are called to the field, which requires an additional effort of coordination and training to ensure high performance and alignment with the latest clinical guidelines", he concludes.
Do you know someone who'd love to solve this case? Tell them about it…