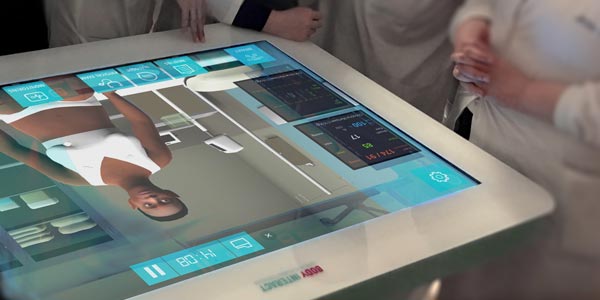 Body Interact has been featured in the study, published by Elsevier, "Clinical Virtual Simulation in Nursing Education"of the Nursing School of Porto (ESEP), in Portugal, by José Miguel Padilha RN, MScN, PhD; Paulo Puga Machado RN, MScN, PhD; Ana Leonor Ribeiro RN, MScN, PhD and José Luís Ramos RN, MScNb.
The results showed excellent outcomes in several topics: easiness to use of the simulator; perceived usefulness and intention to use the clinical virtual simulator in pre-graduate nursing education, relevance and a facilitator role of clinical virtual scenarios in nursing education.
ESEP's students are one of the first Portuguese Nursing students having access to 
Body Interact
 as a learning accelerator tool to complement their clinical education. Check out the testimonial of the 
ESEP teachers at Sic Notícias
 (Portuguese TV channel).
We feel honored to be part of ESEP's education project!