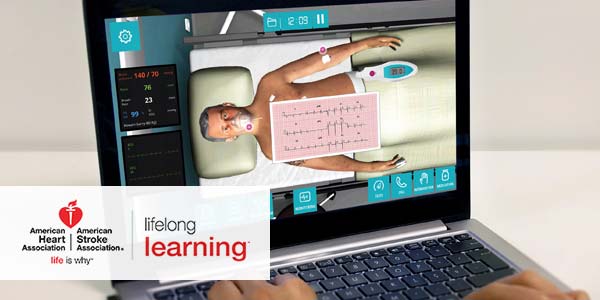 American Heart Association/American Stroke Association and Body Interact launched an online Acute Ischemic Stroke Simulation Program, with full CME / CE accreditation available.
Test your clinical assessment and critical thinking skills while you evaluate and manage a variety of patients, experiencing acute ischemic stroke. In a set of 4 modules, you will be immersed in a Body Interact 3-D environment where you will interact with a life-like virtual patient, complete dynamic monitoring, dialogue, diagnostic testing, drugs, intervention options and performance debriefing.
Learn more at: bit.ly/strokesimulation
Physicians and Nurses may earn continuing education credits.