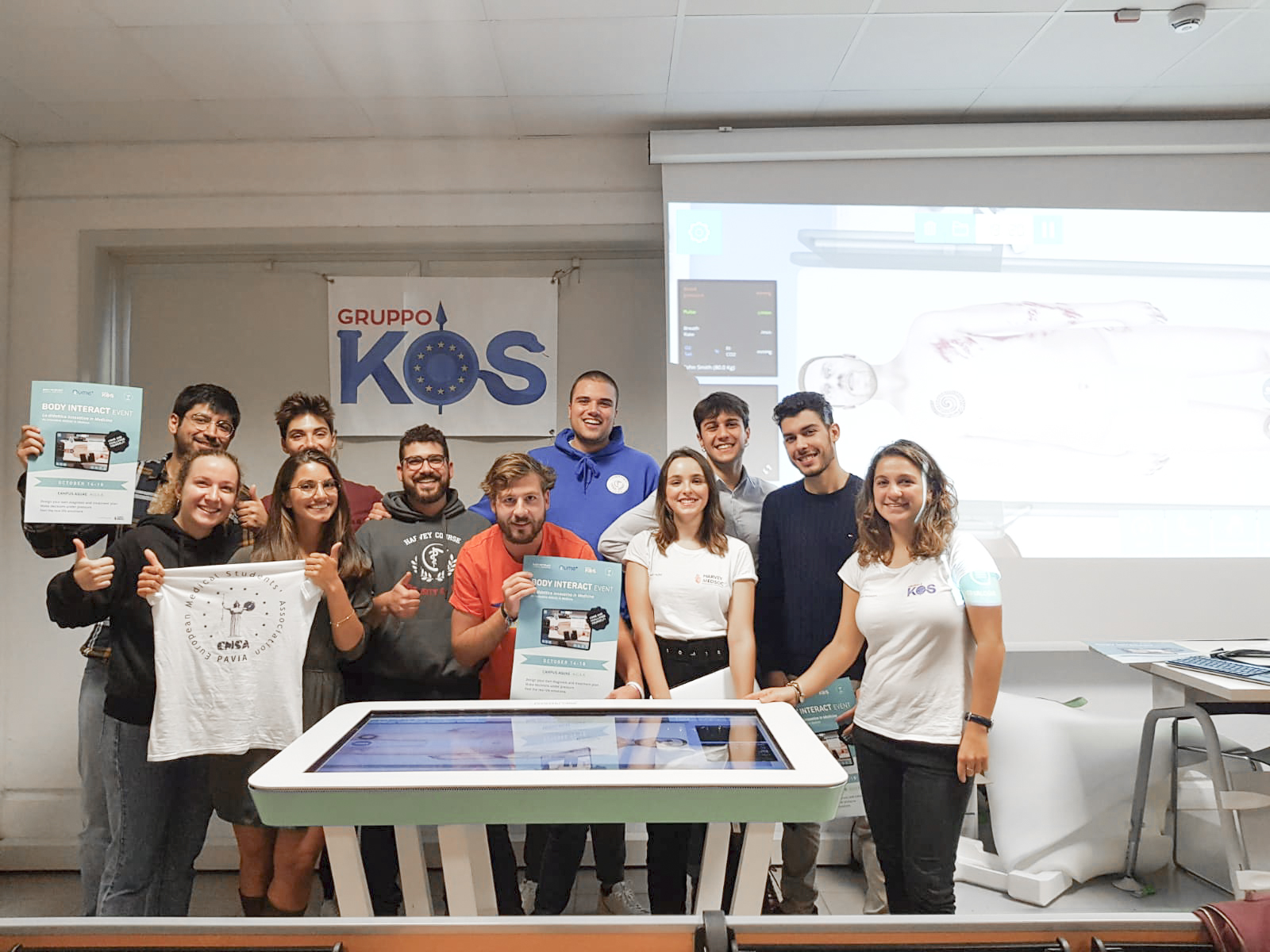 For a whole week, a live competition, emergency medicine lectures and clinical cases discussions enabled 500 students to understand how their actions influence a patient's well-being.  Body Interact received a score of 4.9 out of 5 from both students and professors.
Medical students' representatives from Grupo Kos, European Medical Students Association from Pavia and Harvey MedSoc, together with the Body Interact team and their Italian Partner, Nume Plus, organized a Body Interact event. For one-week teachers, residents and students had the chance to experience the virtual patient simulator, understand how it can be implemented in their medical and nursing curriculum and how it helps students improve their clinical reasoning.
Mehrad Mansoubi, one of the first Pavia students to get in touch with Body Interact, highlights as a great benefit of the simulator the opportunity for students to solve clinical cases in a controlled environment and a tool that helps them "understand how their actions affect the well-being of the patient".
On the first day, the Body Interact team and the Italian partners, Nume Plus, made an initial presentation to a group of teachers and decision-makers of the universities of medicine and nursing. Lorenza Onorati, member of Gruppo Kos, mentioned this is what she imagined as "the future of the university".
On each day of the promotional week, the university Interns' from cardiology, gastroenterology and neurology, were invited to host a workshop and explore a clinical case together with the students. During the interactive session students got the chance to ask questions, exchange knowledge and discuss different therapeutic options.
Emergency medicine lectures were given with Body Interact and, in the opinion of Lorenza Onorati, 6th year medical student, "it was the first time that all students were interested and active during the lesson".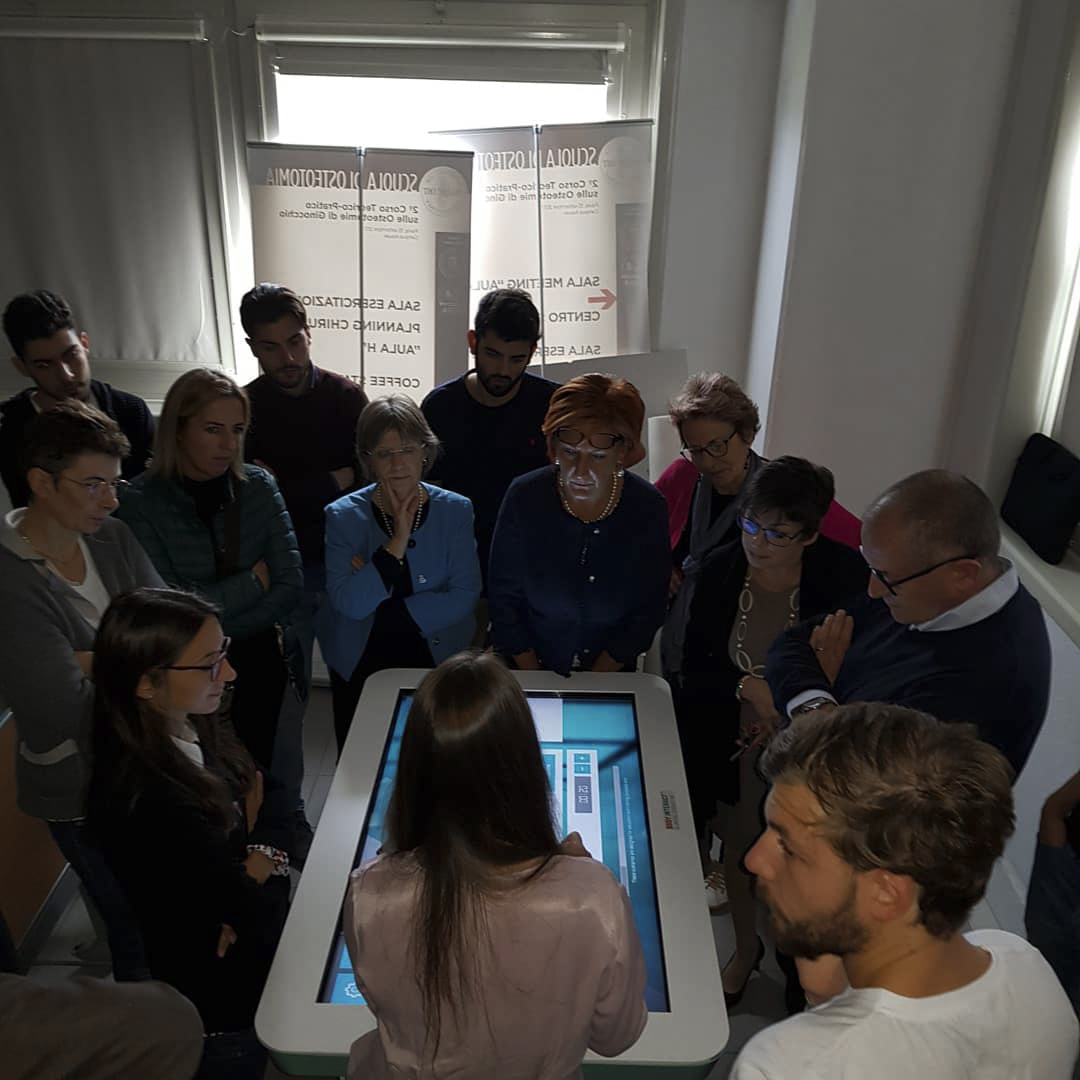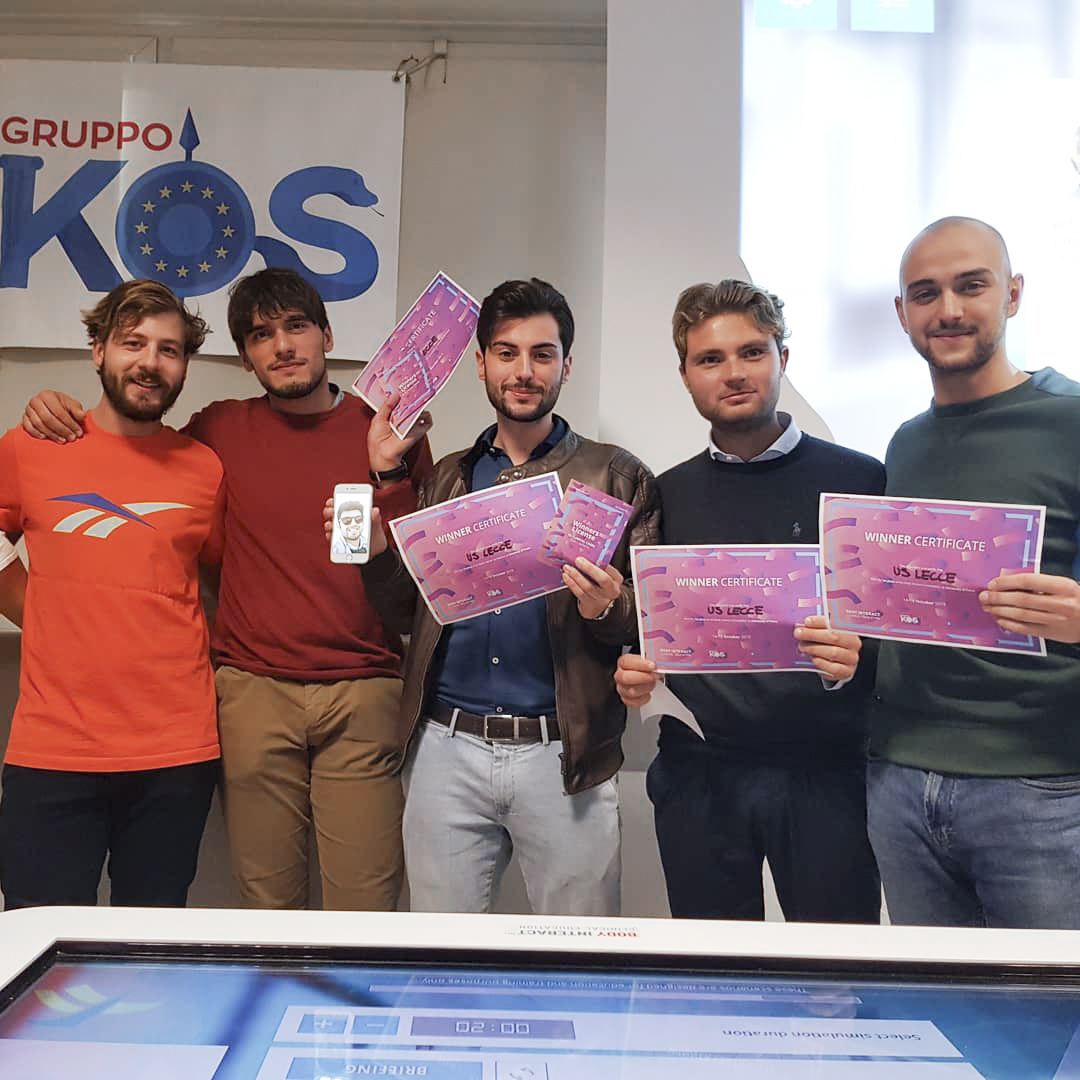 Professor Perlini, responsible for the subject, was totally engaged with the software during a two-hour class. He intuitively explored a Body Interact clinical case, engaging and interacting with more than 80 students. By the case discussion, students got the chance to remind contents taught last classes and learn new clinical concepts.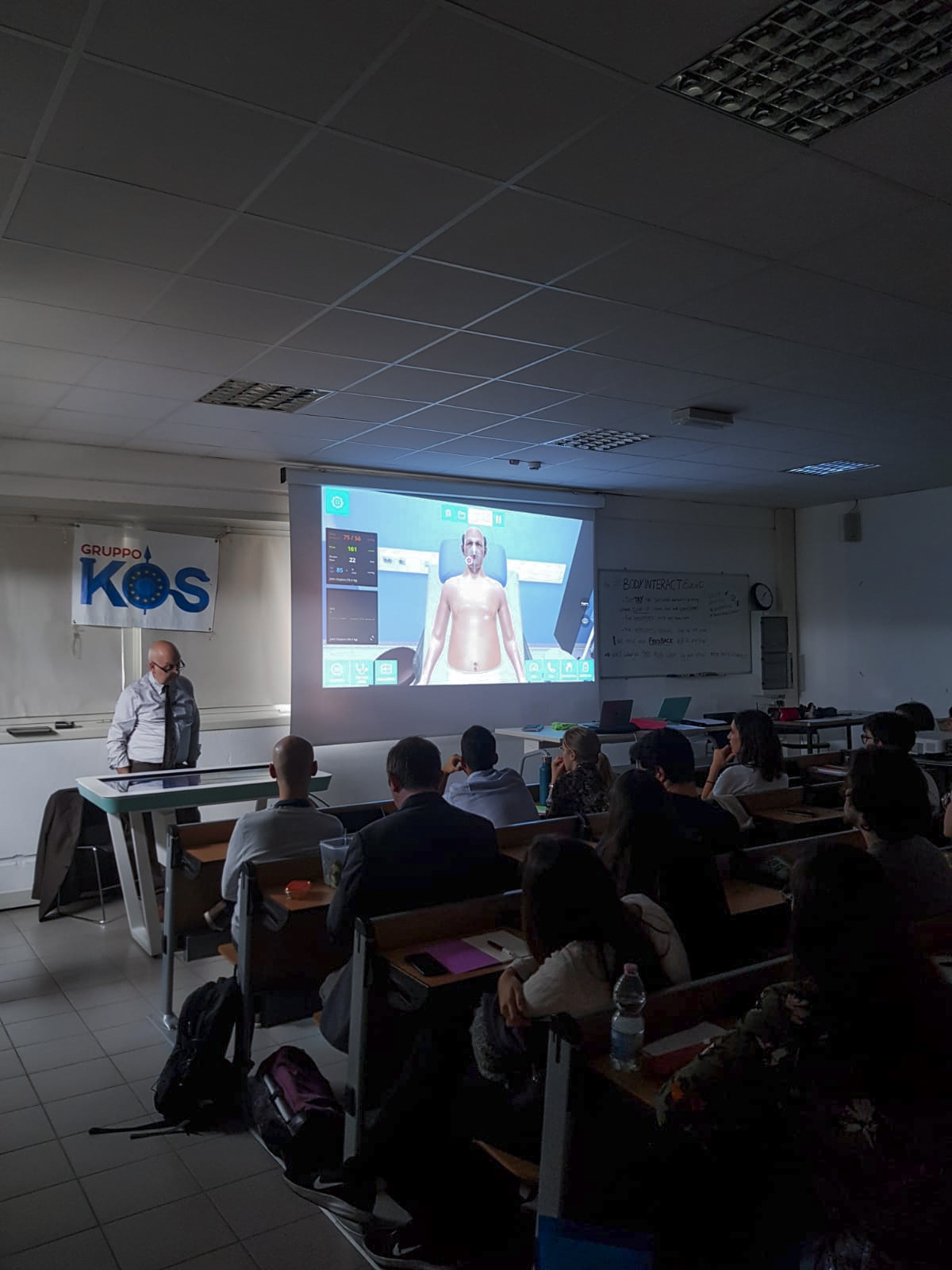 For five days students and professors came to the room and freely explored clinical cases from the 18 different specialities which Body Interact covers. Students could also participate on a live competition where the top-scored team received a one-month Body Interact license. Giovanni Arghittu commented that it was "very interesting to see how students work under pressure".
At the end of the week, with the presence of more than 500 students, Body Interact received an amazing evaluation of 4.9 / 5 on its usefulness in revolutionizing the teaching.