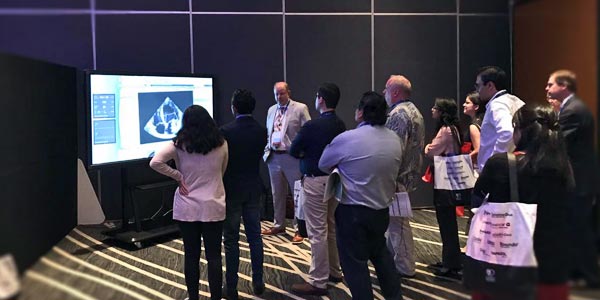 The Latin America Conference 2017, promoted by the American College of Cardiology and the Mexican Society of Cardiology, took place last month in Mexico City. Body Interact has been chosen, once again, to emphasize the interactive educational hands-on sessions with cardiologists across the region.
Educational topics included not only acute coronary syndrome, heart failure, valvular disease and prevention, but also hands-on practice and skill building in auscultation, ECG interpretation and clinical decision making, using Body Interact virtual simulated patients.
Attendees brought very interesting issues and questions, allowing us to have fruitful discussions around the table.
Thanks for stopping by, we hope to see you soon!