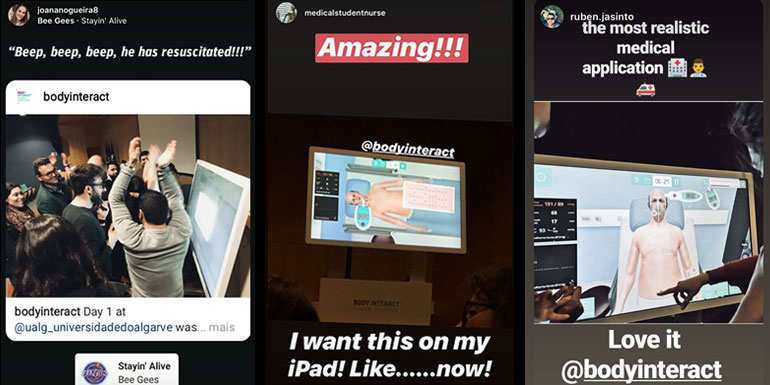 The relationship between our crew and our network of partners and clients is handled with care and respect.
It is always nice to receive the feedback of our end-users, not only to feel even more motivated but also to improve our clinical education system and/or to make changes which make more sense.
Students are perhaps some of the most enthusiastic end-users and their focus and energy when using Body Interact are truly contagious. Have you seen the feedback we received in our Instagram? (image above) It has put a smile on our face.
PS: we have many reasons to feel proud about our journey. A special thanks to all of you who give us a hand daily and who keep us moving forward despite the obstacles.