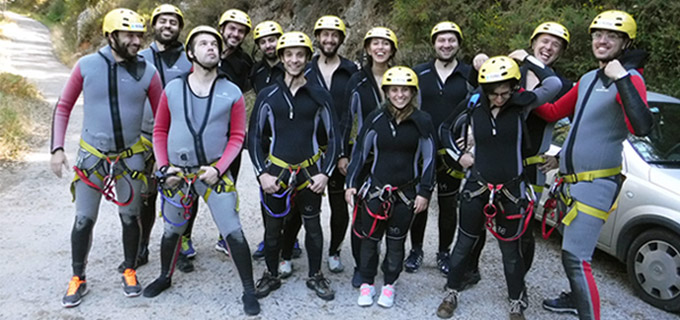 Our team is always ready to give its best on every task.
Renew energies and empower ideas, get some fresh air and a different challenge can be a good option to develop, not only, a healthy mind in a healthy body, but also team building values.
After our delicious Cooking workshop, we have decided to go sporty with a whole sunny day of canyoning.
If you fear altitude and jumping into river streams, maybe you should not see this short video. 😉