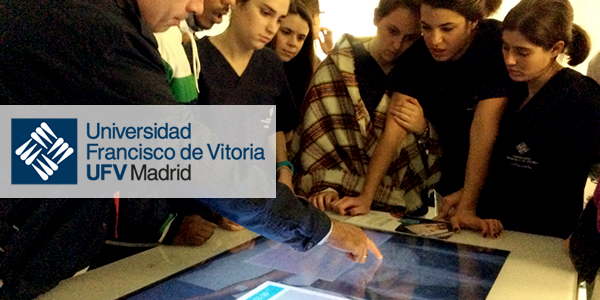 On the past 24th of March, a live demo of Body Interact™  took place in Madrid, Spain.
Teachers and Students from the Campus Universidad Francisco de Vitoria had the chance to interact with a virtual patient, solve cases, make decisions, evaluate and learn from them.
The audience was very excited about the experience.
This opportunity was a result of a partnership between Take The Wind and
Medical Simulator
.