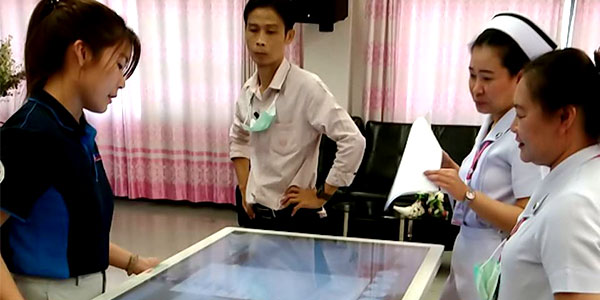 In the last week of frebruary, the Boromarajonani College of Nursing in Phrae, Thailand hosted an in-person seminar under the thematic of "Nursing Science in the New Normal Society".
With the support of our Thai partners from Upright Simulation, the seminar included a Body Interact workshop titled "Basic Medical Treatment of Nurses". Nine clinical scenarios from six different therapeutic areas (Cardiology, Endocrinology, Infectious Diseases, Respiratory and Urology) were explored by nursing students and their clinical-reasoning and decision-making skills were put to test.
A hearty thank you to our partners and to the Boromarajonani College of Nursing for sending this positive message to the world. We hope that soon we can all be together again.