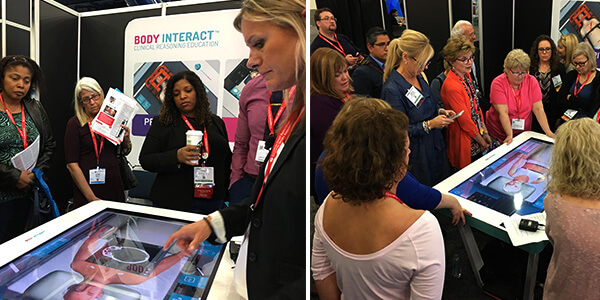 Body Interact was selected by the American Heart Association to run Stroke clinical sessions within the Simulation Zone of the International Stroke Conference 2017, Houston, TX. Sessions were greatly moderated by highly reputed educators: Christine Holmstedt, Deborah Summers, Edward Jauch, Michael Mullen, Pooja Khatri.
Hundreds of worldwide professionals had the chance to exchange knowledge, around the case studies developed by experts appointed by AHA. Truly experiential learning sessions!
Our acknowledgment to the AHA team and staff, and to all who visited us.