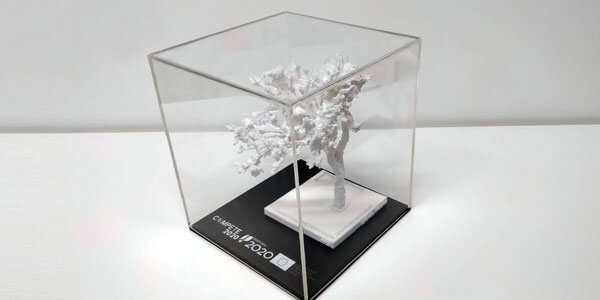 The World Summit Awards (WSA) globally select and promote digital innovation with an impact on society. This global initiative, within the framework of the United Nations World Summit on the Information Society (WSIS), is the only ICT event worldwide, that reaches the mobile community in over 180 countries. WSA highlights digital content improving society and focusses on local content with global relevance.
Body Interact team feels very proud to be nominated as the best and most innovative digital solution 2018, from Portugal, in the category "Learning & Education".
This distinction recognizes the richness, diversity and innovation of digital solutions on a global scale and prove how digital technology can improve society on each corner of the world.
As the winner of the "Learning & Education" category, Body Interact had the chance to participate in the 28th Digital Business Congress, in Lisbon, Portugal. This event celebrates science, innovation, and technology in different areas, and gathers all the Portuguese WSA winners on each category not only to showcase them but also to announce the winner of the Born from knowledge Award (BfK), a distinction given by ANI/National Agency of Innovation of Portugal, which recognizes scientific excellence allied to social and economic impact.
Another cherry on top of our cake was the Born from Knowledge Award 2018. Also winning this award give us one more reason to make more and better. We couldn't be happier to bring home two brand new prizes!