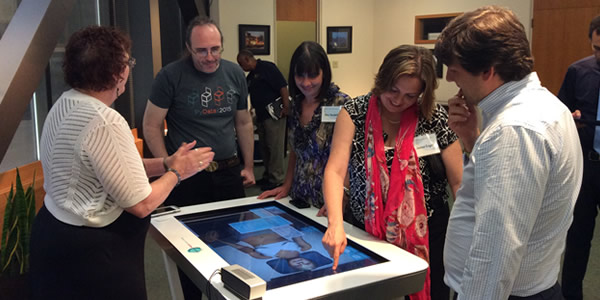 On the last 24th July, key speakers on Innovation, Healthcare and Medical training gathered their experience, thoughts and practices around an important event called "Innovations in Advanced Medical Education".
The event was promoted by the IC2 Institute (University of Texas at Austin). Dr. Judy LeFlore, Dr. Kristina Stillsmoking, Dr. Vitor Hugo Pereira, Dr. Matthew Vaughn, among others, offered a great chance to discuss and reflect on the most recent trends in medical education, where it is leading to and how important it is to make the most of what technology now offers.
All participants had the chance to win a Body Interact free trial demo to experiment in their own organizations.