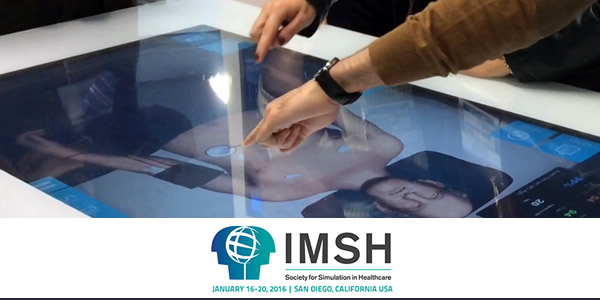 We hope we'll get the opportunity to meet you at the IMSH 2016 between the 16th and 20th January 2016.
Body Interact will be in IMSH at the San Diego Convention Center in beautiful San Diego, California, USA.
To set an appointment with us, please contact our management and sales team so that we can ensure that there is a timeslot dedicated only to you.
Please contact us at 
silverio@bodyinteract.com
.
Body Interact will be also presented in the ambit of an approved showcase entry under the category "Serious Games & Virtual Environments".