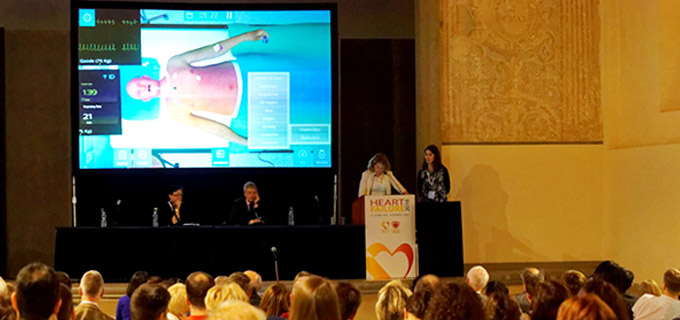 Last May, Body Interact went to Italy to join the Heart Failure 2016 Congress, promoted by the European Society of Cardiology.
Delegates were given the opportunity to experience virtual and interactive scenarios on Body Interact.
For those who did not have the chance to be there, please see the details here and find out all about it.
Attendees had three clinical scenarios to solve and everyone got very involved and committed to do it.
We would like to give our acknowledgment again to the ESC Cardio Team and to all of those who participated in such an enriching event.