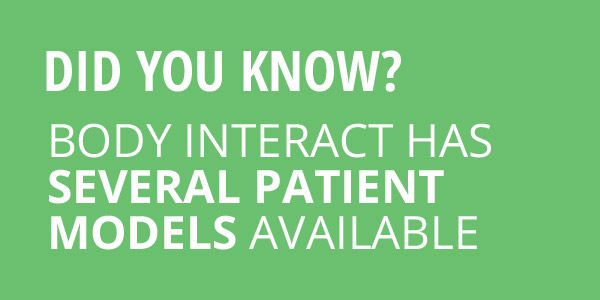 New or old, slim or fat, male or female, adult or child.
Body Interact scenarios present not only several health conditions but also several patient models.
Our Standard Library, includes scenarios from different difficulty levels and medical categories, with a big range of patient models that are already designed.
But, when creating a new clinical scenario on BI Editor, you can customize your patient's color of the hair, skin, and eyes; if he/she will be overweight or not; what is his/hers height and age.
If you would like to know more details, or simply to have a trial account to explore Body Interact in the comfort of your home or working spot, schedule a demo with our team.