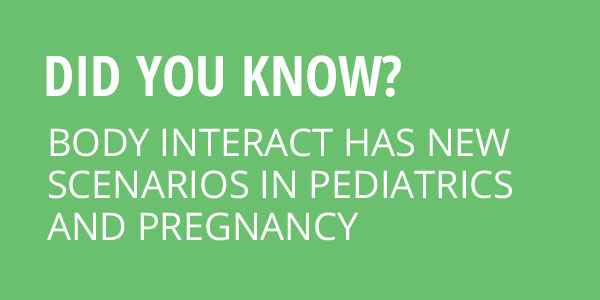 Body Interact team is continuously putting all the resources and data together to bring you exciting new features and also new specialties.
Moms-to-be and kids have recently arrived to our simulation playground!
Our latest areas of specialty include scenarios of Pediatrics and Pregnancy with engaging clinical scenarios as usual but new issues to take into consideration. After all, pregnant and children require a special attention when we talk about medication dosages for example.
If you already have Body Interact and would like to add these specialties to your simulation curricula, feel free to reach us.
And if you have never seen Body Interact realistic engine in action and would like to have a glimpse of it, you can also contact our crew and schedule an online demo to know more details.
Transform the way you learn and teach with the most powerful and versatile simulation tool ever!