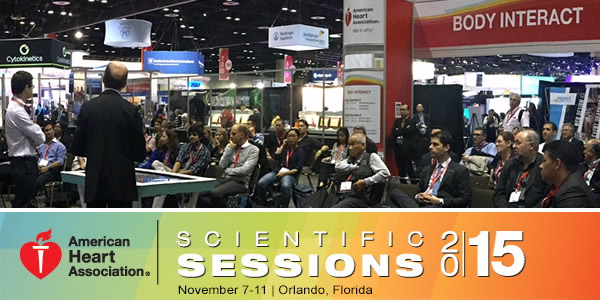 Body Interact was in the US to take part of the American Heart Association Scientific Sessions 2015, between the 7th and the 11th November in Orlando, Florida.
It was a great pleasure and an honor to be part of the most important Event's sessions and to be able to work with key speakers in different clinical areas such as Atherosclerosis & Cholesterol, Myocardial infarction, Atrial Fibrillation, etc.
On our next newsletter edition, we will be able to present some of their testimonies about Body Interact.
In general, attendees were very enthusiastic and brought very interesting issues, trends and questions to "the table".
Stay tuned!