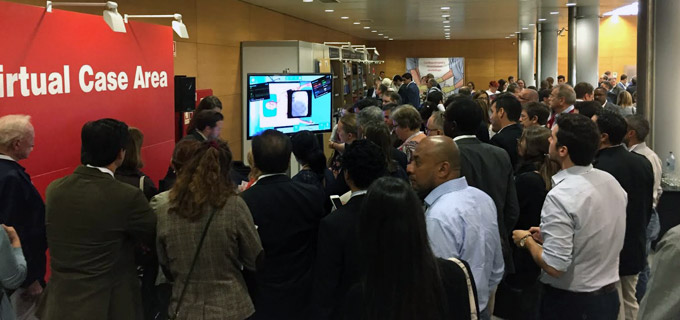 This year, Lisbon, Portugal, was the meeting place for the annual congress of the Acute Cardiovascular Care Association of the European Society of Cardiology (ESC).
Worldwide specialists dealing with patients in acute care had the chance to discuss and share knowledge around this important health condition.
Besides having several workshops, presentations and lectures, ESC set up a virtual case area with one of our touch tabletops. Body Interact team had five emergency room clinical scenarios available, not only during the "How to Sessions" but also during the whole event. It was a pleasure to see the engagement of our attendees. Body Interact team had very enriching discussions and a lot of fun!
Once again, we would like to give our acknowledgment to the ESC team and staff, and to all of those who visited us. We hope to see you again in a near future!