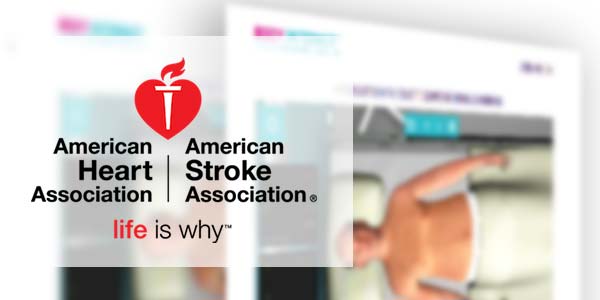 In partnership with the Body Interact simulation platform, AHA/ASA launches a cutting-edge experience enabling learners to think and perform in real-world-like scenarios.  Features include:
– Sophisticated practice-based content
– Clinical practice of guideline recommendations
– Competency-oriented learning
– Self-performance assessment.
These accredited modules combine dynamic simulation, problem-based learning and game-design to provide an optimal e-learning experience. This simulation activity also includes:
– Interactive life-like patient-based experience
– Realistic physiological algorithms
– Real-time patient health conditions
– Realistic feedback
Advance your skills, boost your capacity to change, move to the next level of your performance!
We're ready to help you provide guideline-based care, and improve the lives and outcomes for stroke patients. Visit learn.heart.org and experience this for yourself.